For years now, you've been listening intently as your fellow business owners tell you what a game-changer it was when they finally carried out an Office 365 migration.
You've read about this cloud-based suite of subscription-based services and applications in countless business blogs, and you've even seen it in operation for yourself. Even still, you haven't yet found a good enough reason to make the move.
After all, the hardware and software you've been using since day one still function, so why replace something that still gets the job done?
Because, by not doing, you're missing out on a wealth of opportunities to not only reduce the amount of time and resources needed to manage your business' IT infrastructure, but also to empower your employees to work better right across the board.
Still not convinced? Here, we discuss just five of the many major benefits you'll experience by making the switch to MS Office 365 for business.
Reduce Time Spent on Maintaining Servers
We've all heard the old adage that time is money, haven't we? When it comes to keeping your physical servers in good working order, such an adage has never been more appropriate.
At most small-medium sized businesses, time spent on server maintenance and management can total anywhere from 10 – 30 hours per month. For more tech-intensive businesses, that number is likely to be even higher.
If you're a company with your own in-house IT department, those valuable hours are time that your employees are not spending on projects which could drive efficiency, help you to deliver better service to your customers, and ultimately increase your revenues.
If you rely on a third party for business IT support, that means spending a significant amount of money on paying a professional to maintain your servers.
An Office 365 migration eliminates all of that time and expense by removing your company's reliance on physical servers altogether.
Everything is stored, saved, and accessed via remote servers, managed by Microsoft's own in-house experts. As such, you're free to reinvest the resources once wasted on server maintenance on better projects that can really help to grow your business.
Additional Cost Savings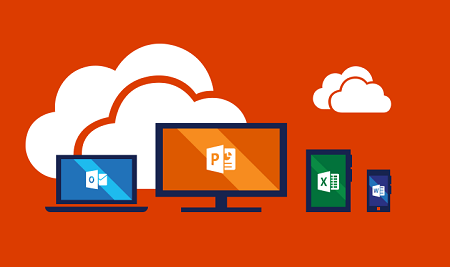 Of course, maintenance isn't the only area where you'll save money by saying farewell to physical servers and moving to the cloud.
Just think of all the additional costs associated with those servers; the electricity generated to power them, the physical space on your premises to house them, the cost of buying new hardware to replace or upgrade an old, outdated system. All of that quickly adds up.
Cost reductions don't end there, either.
Thanks to the cloud-based nature of MS Office 365 for business, available services are fully scalable, meaning you only ever pay for what you really need. That means that you could start off small and simply pay for more storage space or user accounts as and when you need them, a far cry from the excess costs  you've likely paid in the past for more resources than you were actually making use of.
Work Anywhere Effectively
Yes, it's true that your existing system does offer some remote working capabilities, but let's be honest, they're hardly what you'd call impressive, are they?
In our experience, even the best platforms which offer access to physical servers and applications from a remote location have a tendency to be slow, sluggish, and rather underwhelming.
Office 365 is different. When Microsoft were originally designing this next-generation suite, remote working capabilities were one of their key priorities, and remain so today. What this means for you and your employees, is that you can finally work effectively and efficiently anywhere, at any time, on any device.
Improved Collaboration and Communication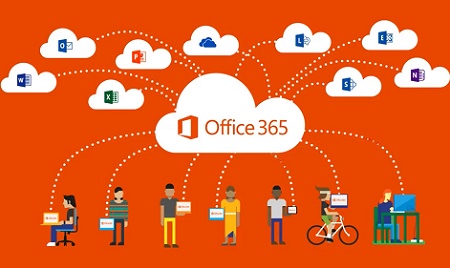 Besides remote working, one other major area of your work that you will see significantly improved by migrating to a business cloud solution is that of collaboration and communication.
Again, on-site applications for shared-working, video conferencing and inter-office messaging have existed for some time, but none have done so which offer the level of flexibility, front-end simplicity and back-end sophistication that you get from Office 365.
Along with Exchange Online and the familiar Microsoft Outlook for email, you'll also be able to access a whole range of applications, including the Sharepoint collaboration tool, Skype for Business, and the Yammer ESN (Enterprise Social Network).
Remove Data Backup Concerns
We've spoken many times on the Pacific Infotech blog about the importance of having a solid data backup and disaster recovery strategy in place, and for good reason too:
 Your data is the most valuable asset your company owns. Should anything happen to it, the consequences could be devastating for your entire organisation.
Unfortunately, putting such strategies in place can be costly, complicated and time-consuming, especially for smaller businesses who lack the dedicated man-power needed to oversee such a strategy.
With an Office 365 migration, you practically eliminate most of those concerns. Microsoft's cloud services come with extremely enhanced data protection and backup tools, meaning no matter what the size of your organisation, you'll have access to enterprise level security without requiring an enterprise level budget.
For a free consultation on migrating your business to Microsoft Office 365 in the cloud, contact Pacific Infotech online today. Alternatively, call now to speak to our cloud services team on 020 3137 6707.