IT Consultancy Services
London
Take your business to the next level and make the most of modern technology with a full range of expert IT consultancy services from Pacific Infotech.
Technology evolves at such a rapid rate these days that simply making decisions about the best ways to use it can present more questions than it answers.
Is now the right time to abandon your traditional network servers and invest in a state-of-the-art cloud solution?
Are you fully prepared in case of an emergency with a fail-safe disaster recovery plan?
And what about the latest apps, platforms, and software? Should you be upgrading to ensure your business keeps up with the competition?
Without the right expertise at hand, trying to answer these questions can be a challenge of its own.
Make the wrong decision, and you could end up with a system that isn't best suited to helping you achieve your business goals and which ultimately costs you more money than it makes in the long run.
Don't see what you need listed here? Give us a call.
From server support to WiFi and so much more, our dedicated London IT consultants are on hand to help your business succeed in today's technology-driven economy, with no jargon and no excessive costs guaranteed.
Client

Testimonials
I have had the pleasure of working with Pacific InfoTech on various and extensive IT and Digital Marketing assignment for a considerable number of years...

Read MoreDirector of Hotels & Leisure

Henley Homes

We have a great partnership with Pacific Infotech. Their dedication to improve our IT environments are evident in all aspects of our work...

Read MoreSilver Kang

General Affairs Manager

"Pacific Infotech have been there whenever we needed then. They have always been quick to react to our needs and have consistently delivered a quality service...

Read MoreDan Dickinson

IT Director, SACO
Comprehensive Range of
IT Consultancy Services in London
Our dedicated London IT consultants about helping your business overcome the immediate challenges you face in today's digitally-driven economy, as well as using technology to achieve your long-term goals.
Whether those goals are improved sales, performance or customer service, a reduction in your IT expenditure or something else entirely, we spend as much time as it takes to ensure that your fully confident we've truly understood your business.
Only once you're 100% happy that we're on the same page do we use our jargon-free, Plain English approach to making our recommendations on the best way to meet those short-term challenges and ensure your long-term success.
This could be by offering expert advice, implementing a brand new infrastructure or assisting with any of the following services:
Disaster Recovery and Backup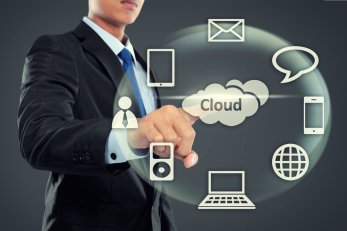 Our London IT consultants specialise in helping organisations like yours work smarter, faster, and more efficiently with a full range of cloud solutions for businesses in the UK.
We can help with migrating from your existing infrastructure to a complete cloud server solution, installing and maintaining Microsoft Office 365 for improved office productivity, or even creating a secure, cloud environment to enable your employees to work on any device in any location with an Internet connection.
Discover how we can help your business succeed by calling us now on 020 313 76707. Alternatively, read on to find out more about expert IT consultancy from Pacific Infotech.
It doesn't have
to be this way.
As a leading IT consultancy in London, Pacific Infotech combine years of experience with the up-to-the-minute expertise on the latest business technology to help you not only understand which solutions are best suited to your business, but also to utilise those solutions to their fullest.
We can advise on everything from how to improve efficiency with safe, effective remote working solutions using the latest cloud servers and Microsoft Office 365 to setting up a brand new server room, keeping your infrastructure protected against viruses, and much more.
We can also eliminate the hassles and headaches that comes with installing and maintaining your technology by doing the hard-work for you, all within minimal disruptions to your day-to-day work.
Industry Leading
Technology
Pacific Infotech partner with world-renowned technology brands so that we can put the most effective and efficient tools to use in helping you to overcome challenges and grow your business.
Here's just some of the globally recognised brands we work with.