Specialist IT Support
For Accountants
Protect and manage your mission-critical data with powerful, bespoke IT solutions from specialists who really understand your industry.
In a data-driven industry like accountancy, a powerful, high-performance IT infrastructure is vital to your success.
From secure data backup solutions to cutting-edge software solutions from industry leaders like Sage, IRIS and QuickBooks, right down to the very servers at the heart of your business, every last component needs to be optimised to ensure you can access, organise, and protect your vital data.
But doesn't it always seem like an impossible challenge to find a business IT provider who really gets all this?
Not anymore it isn't.
You finally found a company who not only understands the kinds of specialist IT support accountants need to succeed in a highly competitive industry, but who are well-equipped to meet those needs with a host of innovative, efficient, and cost-effective solutions.
Discover how Pacific Infotech can help you make the most of your vital infrastructure by contacting us online today, or book your free consultation by calling now on 020 313 76707.
Client

Testimonials
I have had the pleasure of working with Pacific InfoTech on various and extensive IT and Digital Marketing assignment for a considerable number of years...

Read MoreDirector of Hotels & Leisure

Henley Homes

We have a great partnership with Pacific Infotech. Their dedication to improve our IT environments are evident in all aspects of our work...

Read MoreSilver Kang

General Affairs Manager

"Pacific Infotech have been there whenever we needed then. They have always been quick to react to our needs and have consistently delivered a quality service...

Read MoreDan Dickinson

IT Director, SACO
At Pacific Infotech,
that's what we do best.
From one-off installations of leading financial software solutions like Sage 50 and IRIS accountancy to fully-managed IT services that ensure you're always fully equipped to meet the needs of your clients, we work with you to design a bespoke plan that keeps your business at the very forefront of the financial services industry.
This includes:
Software Installation & Upgrades
Databases Backup & Restore
Network Installations & Upgrades
From the latest innovations in cloud accountancy tools to world-leading platforms, we fully understand the unique nature of financial software, and the unique challenges you face in the installation, upgrade, and configuration of that software.
Experienced in providing specialist IT support for accountants for over a decade, our team are passionate about empowering you to overcome those challenges by eliminating the costs, complications, and time-consuming processes of installing and setting up the software you need.
We can do this thanks to the unique partnerships we've developed over the years with the makers of world-class platforms such as:
Sage 50 Payroll
Sage Accounts
QuickBooks
IRIS Accountancy.
What's more, our long standing relationship with these,and many other industry-leading brands, means that not only can we work together with their experts to solve your complex issues quickly, but that we can also support you with essential upgrades and updates, all with minimal disruptions to your day-to-day operations.
Comprehensive IT Support Solutions
For Accountancy Firms
Let's be honest:
You need an IT specialist who can do much more than simply troubleshoot the occasional glitch with your Sage software.
You need a fully flexible, all-encompassing service tailored to ensure that software, your vital hardware delivers maximum performance and security for minimal cost at all times.
To discuss your IT support requirements or to find out more about how Pacific Infotech can help your accountancy firm to utilise the latest innovations in business technology, call us now on 020 313 76707.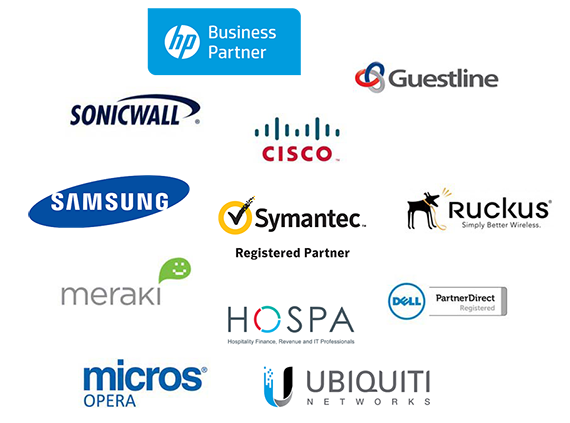 Industry Leading
Technology
Pacific Infotech partner with world-renowned technology brands so that we can put the most effective and efficient tools to use in helping you to overcome challenges and grow your business. Here's just some of the globally recognised brands we work with.