New Built
Hotel IT Projects
Make the most of the technology budget for your hotel with a complete hotel IT infrastructure, developed for your new build project by Pacific Infotech.
In all the excitement of developing a new build hotel project, it's often tempting to invest in expensive hardware, software, and hotel Wi-Fi solutions without fully considering how they'll all work together as one complete system.
The result is often unnecessary overspend and a level of operational efficiency which could have been far superior with a fully integrated approach.
At Pacific Infotech our hotel IT support service can help your new build project maximise efficiency whilst minimising spend with a complete hotel IT system.
For a full consultation and free quote, contact us online today, or call now on 020 313 76707.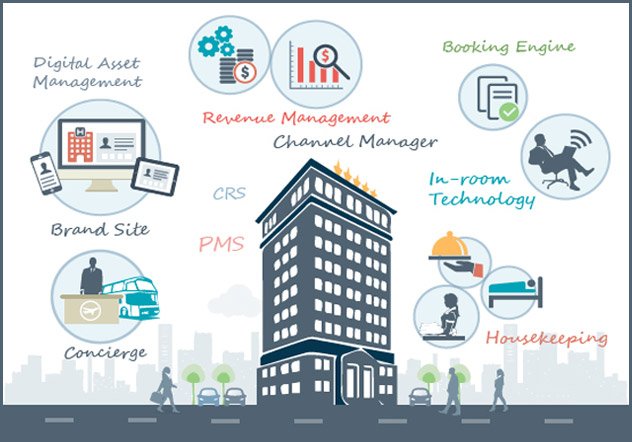 Cut the Cost of Your New Build Hotel's IT Infrastructure Without Cutting Corners
Thanks to our years of experience in providing quality IT solutions to the UK hotel and hospitality industry, Pacific Infotech understand more than most the challenges your business faces in maximising revenues and delivering the ultimate customer experience.
To help you overcome those challenges, we've partnered with industry leading software and hardware manufacturers to ensure that you benefit from the best possible prices on hotel infrastructure, Wi-Fi networks, and software, all of which deliver only the highest levels of reliability, performance, and security.
To discuss your IT requirements for your new build hotel IT project, and to obtain a free, no-obligation quote, talk to Pacific Infotech online today, or call us now on 020 313 76707.
Hotel IT In New Build Projects
Along with a complete design and implementation of your hotel IT infrastructure, emergency and weekend support available 24/7/365, and structured cabling throughout your entire hotel, our London-based IT consultancy can also deliver all of the following to hotels across the UK:
Liaison with all IT related suppliers to centralize the planning and deployment of your hotel's IT infrastructure
End-to-End IT project management from the initial planning stages right through the day you welcome your very first guests.
Hotel Wi-Fi solutions
Telecommunications including VOIP phone services
Hotel Smart TV solutions including satellite TV programming for channels from around the world
Mood Music systems with curated playlists for different zones of the hotel
Hotel IT Deployment & Support including all PCS, servers / laptops / POS and other hardware.
Server Room Setup
Network design and 24/7 monitoring
Comms Room maintenance.