Anyone in the market for business IT services will have undoubtedly encountered the terms onsite and remote IT support. Yet without at least a basic understanding of what these two terms mean, and how they influence the way your business gets the assistance it needs, you may well find yourself paying over the odds for a service that isn't exactly a perfect match.
That's where today's post comes in. To help you make the most informed decision possible about your new tech support investment, we've put together the following guide to the two terms, and offered our own advice about which solution is ultimately the best fit for your company.
What is Remote IT Support?

For all intents and purposes, remote support is exactly what it sounds like:  Fixes, maintenance and other assistance carried out remotely thanks to the power of the Internet.
With this approach, you and you IT support technician never actually meet face-to-face. Instead, said technician will use a tool called Remote Access Software to log directly into your machine from their own off site location, and can navigate their way around the system that way.
This enables them to locate the issue directly, and -in the majority of cases- resolve it right there on the spot.
This approach is often used by businesses for everyday troubleshooting and as a method of getting a quick fix to some of the most commonly occurring tech troubles.
The Benefits of Offsite, Remote Support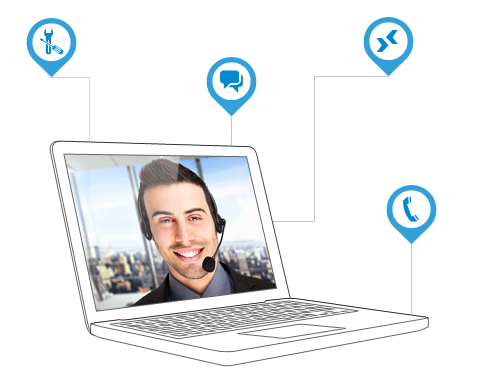 With remote access software becoming more readily available (not to mention more secure and reliable), offsite assistance has grown in popularity in recent years, with more companies deciding to use it than ever before.
On the face of it, this is hardly surprising when you consider just how much they stand to benefit from remote support.
First and foremost, there's the speed and efficiency which with the majority of issues can be resolved via remote IT support. Most onsite services typically require logging a call, then waiting for your engineer to arrive,  leading to lengthy waits, and long periods of downtime when you and your team simply can't get anything done.
With remote support, that just isn't the case. Due to the quick connection you have with your off site operative, most problems can be dealt with right there on the spot, getting you back up and running much faster.
The added bonus of all this is, of course, the cost.
Because your business IT specialist doesn't have to physically visit your office, and because issues are typically resolved far faster than they would if your support specialist had to visit you on site, the average remote IT support job costs much less than the same task carried out on site.
Not that cost is always everything. As we'll discuss in a moment, sometimes it's worth paying extra for solutions to the kind of problems that remote IT support simply can't provide.
Why Onsite Support Still Has a Role to Play in Your Business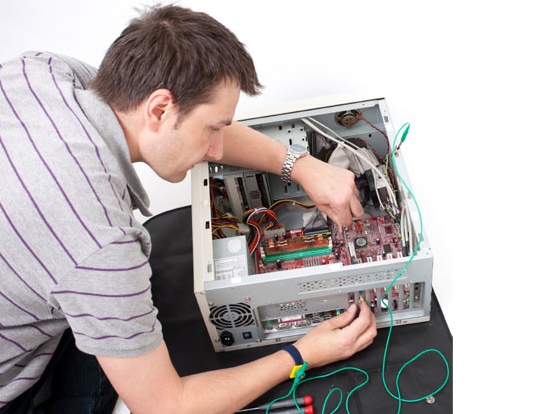 For the most part, remote assistance should be all your company needs to keep your technology performing at its best. Since smaller issues are being dealt with quickly and effectively, the chances of them building up and causing bigger, more complex problems down the line, are slim to none.
That, however, is not to say that those kind of disasters won't actually happen from time to time, nor even that offsite support doesn't have its drawbacks.
When there's a problem with your physical hardware, you need a technician to physically be there in order to fix it. If, for example, your desktop computer won't boot, then it's going to be impossible for even the best IT specialists to log into your system via remote access.
It's for this reason that onsite support still has a very vital role to play in the way your business protects its key IT infrastructure. It's also the reason why, when it comes to choosing between offsite and onsite tech support, the best option is normally a combination of the two.
Offsite and Onsite Support: Working Together to Protect Your Technology
For day-to-day fixes and minor problems, a remote IT package, even one accessed on a pay-as-you-go basis from a reliable company should do more than enough to ensure optimum performance from your technology.
That being said, you will undoubtedly benefit from choosing a business IT service who can also provide onsite assistance as well, especially for those times when a machine crashes, a server fails, or you run into other problems with your physical hardware that a remote support technician simply can't help with.
Pacific Infotech specialise in both onsite and offsite IT support, available on a Pay As You Go basis or as part of a long-term contract. For more information, talk to us online today, or call now on 020 313 76707.