Finding a quality endpoint security solution is never the easiest of tasks. With a wealth of options out there, finding just one that adequately helps businesses tackle the unique challenges they face and providing sufficient, all-round protection at the same time can sometimes seem impossible.
That's where SentineOne comes in. Here at Pacific Infotech, we've put this powerful and versatile security solution to work not only on our in-house systems but also to over 500 endpoints for our clients.
In today's guide, we look at why we chose this solution over the many others out there, how it continues to produce positive results for our clients, and why it may be the best option for you too.
What is SentinelOne?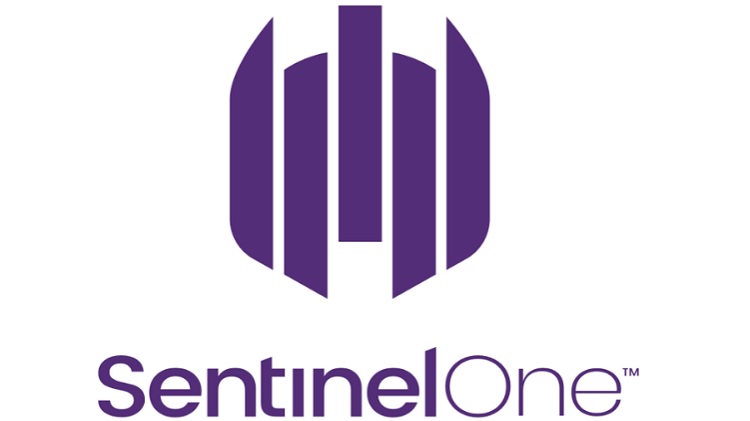 SentinelOne is an endpoint security solution which offers comprehensive and Artificial Intelligence based protection against every imaginable form of a cyber attack.
First launched in 2013, the platform has continually evolved over the years to safeguard against the latest threats affecting the workforce and offers high-calibre features explicitly designed for remote working, cloud environments, Internet of Things (IoT) and endpoints.
Given the events of the past 12 months, you can imagine why platforms like SentinelOne are in greater demand than ever before in 2021.
What Does SentinelOne Do?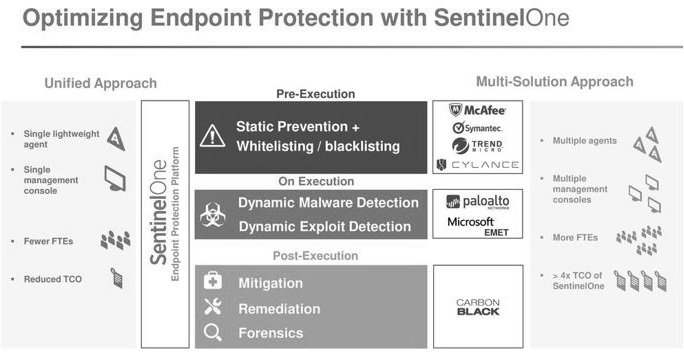 SentinelOne brings threat detection, analysis, response and remediation together into one robust, lighting-fast environment to track down threats to your business across several vendors and automatically eliminate them before they impact your vital infrastructure.
What's more, it uses the latest in machine learning to continue to adapt its processes to defend against even the most cutting-edge cyberattacks.
How Much Does SentinelOne Cost?
Price starts at around £45 per endpoint per year.
Unprecedented Cyber Threat Protection Warranty
How confident are SentinelOne that theirs is the most effective endpoint security solution on the market? The company famously established an unprecedented cybersecurity warranty, offering financial support of up to roughly £740 per endpoint or up to GBP 7,50,000 per company to any company who does suffer a cyber-attack while running SentinelOne.
Our Verdict
No matter how sophisticated cybercriminals may get, SentinelOne is always one step ahead of the game. The platform's lightweight, lighting-fast machine-learning algorithm means that it can always identify and eliminate even the most advanced attacks regardless of the delivery vectors and regardless as to whether or not the endpoint is linked to the cloud.
Don't just take our word for it though, here's a look at our hands-on experience of deploying SentinelOne on over 500 endpoints for our clients.
How We Used SentinelOne: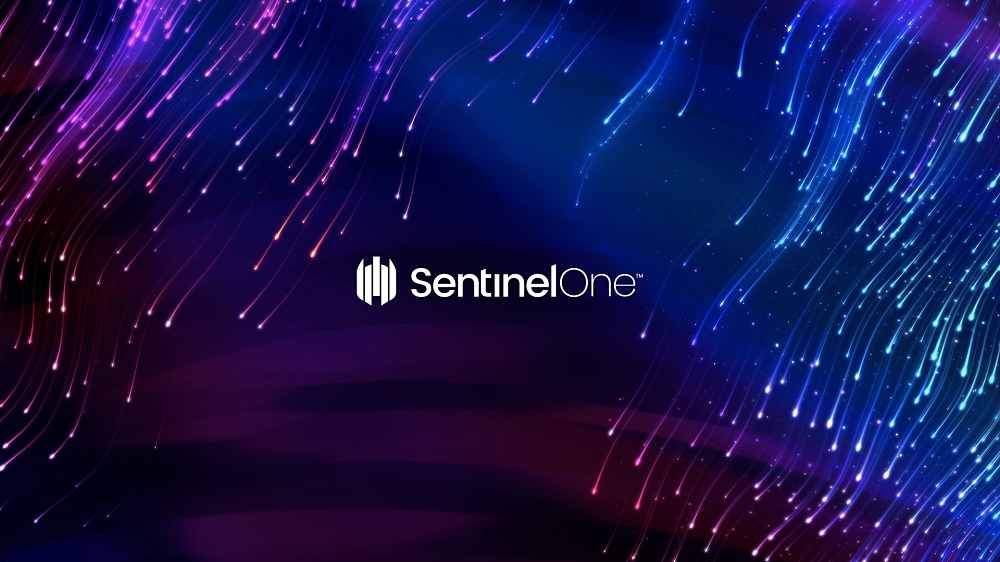 The Challenges
Remote working is fast becoming the norm; getting adequate endpoint security is becoming even more of a challenge.
With remote working rapidly becoming the norm over the past year, finding adequate endpoint security to suit the exact nature of their business has become not only more important but also more of a challenge for many of our clients.
That software needs to be flexible enough to meet ever-evolving user requirements while still providing comprehensive protection.
It needs to be capable of being deployed in rapid time to minimise the amount of time that those businesses are without an endpoint security solution as well as minimising disruptions to their day-to-day operations.
It needs to offer a combination of power and flexibility to defend against ever-more sophisticated threats successfully, and it needs to keep both incident response times and the need for human involvement to an absolute minimum.
The Solution
After much deliberation, we chose SentinelOne as our endpoint security solution as it successfully allowed us -and our clients- to overcome all of the above challenges and then some.
Since then, we've gone on to deploy over 500 endpoints for medium to large scale businesses throughout London, not only improving their security but also reducing the potential costs of a breach and maximizing their ROI.
In a recent article on Leaderboard, one of our directors Mr Khan wrote:
"Having SentinelOne means we have a certain level of peace of mind so that even if something completely new tries to enter the network or the system via a USB drive, for example, it doesn't matter. The system will detect it and kill it. There is a level of protection which we never felt before using SentinelOne.
"One of our customers is a prestigious hotel in London, and they were struggling, literally battling, with a virus that had infected their network of about 90 computers.
"Whatever we could have done, and all their previous IT company could have done, could not have eliminated that virus. Even if you completely formatted a computer, it kept coming back. The only way we were able to clean that whole network up and stabilize the environment was when we brought in SentinelOne.
"Before that, it was Symantec, and Symantec couldn't do anything to control that infection. But SentinelOne brought in such stability, that since we introduced it into that network about one-and-a-half years back, not a single report has come in of any infection there."

SentinelOne: Our Top Four Key Takeaways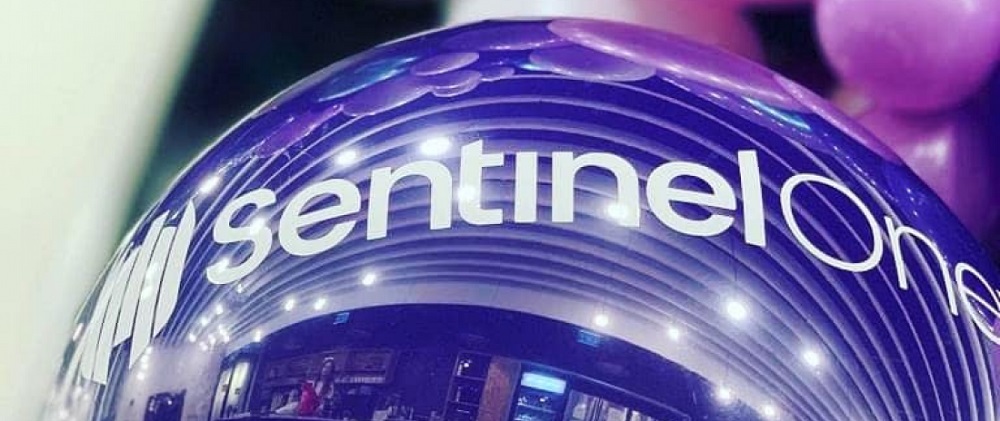 Real-Time Protection for the Real World
Banning the use of USB drives to prevent employees from bringing in outside threats may seem like the safer option, but it can often be impractical. With SentinelOne, it's simply not an issue. The advanced behavioural AI can identify novel and fileless attacks and tackle them in real-time.
Reduce incident response time
The remote nature of SentinelOne means that the moment we receive an incident report we can get to work immediately without the need to send someone to your location, meaning problems are dealt with much faster.
More Effective Root Cause Analysis
When an attack on your network does occur, we must discover why it occurred so that we can prevent it from happening again in the future.
SentinelOne helps us to carry out a thorough root cause analysis, report that root cause back to our customers, and identify the appropriate steps we need to take to stop it from happening again.
Reduce Operational Costs
SentinelOne is tested and compared to other endpoint security solutions NSS Labs, the world's leading independent authority on cybersecurity. In their tests, SentinelOne consistently comes out on top as having the best TCO over a period of three years.
Improve your endpoint security today. Talk to your trusted IT support specialists at Pacific Infotech on 020 313 76707 or contact us online to discuss the benefits of protecting your business with SentinelOne.