You've invested in the latest, next-generation cloud server, one boasting all the power, performance, and scalability you need to remain at the very forefront of your industry for many a year to come. You've implemented state-of-the-art security on your premises, and you've even got the expertise of top business IT support specialists on hand when you need them. Surely that's all you need to ensure the long-term success of your business?
Not necessarily. Even with the very best in modern technology working for you, without a stringent disaster recovery plan in place, your business could still be at serious risk, especially given the ever-evolving state of business tech.
Whether it's as a result of a natural disaster, an unexpected security breach, or the kind of hardware degeneration that comes as an inevitable result of the years going by, any data loss or threat to your mission-critical software could spell disaster.
Here, Pacific Infotech's business continuity management team list just some of the key reasons why having a solid disaster recovery plan in place is so essential to the long-term success of your business.
Your Hardware is Not Infallible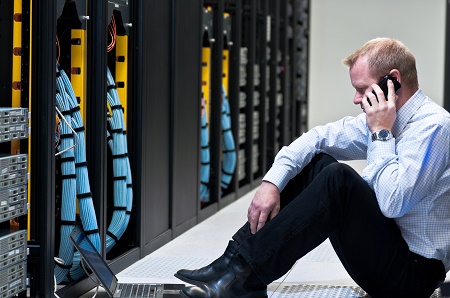 Business technology has come a long way in a relatively short space of time. These days, the machines deployed in our offices are smaller, and yet infinitely more powerful, than they were even just a few short years ago. They're built to do perform better, and last longer than ever, but that doesn't mean they're infallible.
Things do go wrong occasionally, especially as time goes on and that once cutting edge hardware becomes older and increasingly outdated.
Working with a business continuity management specialist to eliminate any single point of failure and creating regular, offsite backups can ensure that -should the worst happen- you're back up and running as quickly as possible, with minimal disruptions to your day-to-day operations.
Your Data is Invaluable
We live today in what most people refer to as the 'information age,' an age when -regardless of the industry you're in- the data you own is your most valuable asset.
This is particularly true for Pacific Infotech's clients in the hotel and hospitality industry, where sensitive customer data lies at the heart of your booking engine, PMS system, and other critical applications. Should that data become lost or stolen, you're looking at a number of serious consequences, not least of which being the difficulty that comes from trying to keep your business running and meet customer expectations without essential elements like data  in place.
Your Reputation Depends on Effective Disaster Recovery Strategies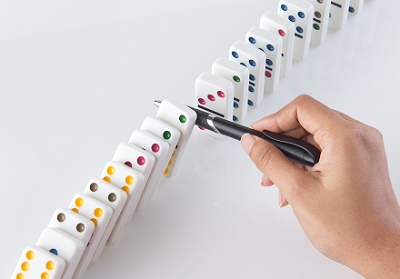 How many times have you heard of customers leaving a particular company en masse following a data breach at that company?
How many times have you yourself switched to a new service provider when your existing one fails to live up to your expectations?
Customers have many expectations of your business. They expect that you've got the technology resources to provide them with fast, efficient service and, more importantly, they expect that when they trust you to store confidential data such as their payment details, that you won't betray that trust.
Should things go wrong, should your vital applications be taken offline or -worse- that confidential data is stolen, you'll find yourself unable to meet those expectations.
When that happens, the damage done to your reputation can be irreversible. Indeed, it's often said that over 70% of businesses who suffer some major technology disaster never reopen, and a big reason for that is simply that they've lost the faith of their customers.
The Good News: There is a Solution
Whilst all of this may sound scary, there is much that can be done -in advance- to prevent an IT disaster from destroying your business. WIth a solid business continuity plan in place, your company not only prevents many problems from happening in the first place, but also ensures you're well insured to get up and running again with minimal fuss or delay should the unexpected happen.
Don't have a disaster recovery plan in place? Looking for expert advice to ensure your business continuity strategy is bullet proof? Talk to the IT specialists at Pacific Infotech today. Call us now on 020 313 76707 or contact us online to arrange your free consultation.