So, your brand new hotel website has been designed, developed and launched, you've experienced a solid influx of traffic, and things would be looking up, if it wasn't for one rather significant problem:
You just aren't getting enough bookings.
Since this was likely the very reason you invested in internet marketing for your hotel in the first place, this lack of return on your investment is serious cause for concern, even if you can't exactly pinpoint what the problem might be.
After all, you know you've got a great hotel. You've devoted as much time, effort, and capital as possible into making sure it offers guests everything they could possibly want, and when you initially fire up that brand new website on your desktop computer, everything seems to reflect that.
So what's going wrong?
Here, Pacific Infotech's hotel website design team discuss the four most common reasons why businesses like yours don't generate the number of online bookings they were expecting, and what you can do to fix these revenue-restricting issues.
Your Hotel Website isn't Mobile Optimised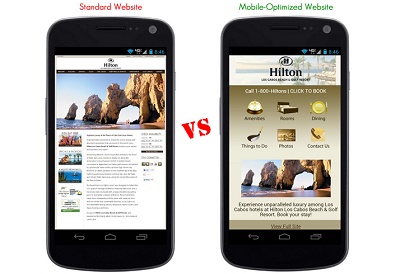 Have you visited a website on your iPad or similar tablet device lately? How about your smartphone? If you're anything like an ever-increasing majority of the population, there's a very good chance that you have, and have done so quite often.
In fact, since 2015, mobile has been the most popular way to access websites. What that means for you as a business, is that if your website is going to succeed, it needs to not just look the part, but function flawlessly across any device.
If it doesn't, there's a good chance that you could be unwittingly turning away bookings simply because your online booking engine isn't properly configured to work on mobile.
Now might be a good time to go back to your iPhone and test for yourself just how well your website works on that device. If that's where the problem lies, it's worth investing in a new, responsive design fully optimised for all devices and screen sizes.
Your Rates Are Not Consistent Across The Web
In the world of eCommerce, we use the term 'rate parity' to describe the process of keeping the same rates for the same product (in this case hotel rooms) across all online channels, including Online Travel Agencies (OTAs) like Expedia, Hotels.com and Opodo, regardless as to how much comission those platforms make.
Whilst small hotels face serious challenges in balancing the need for rate parity with the goal of increase revenues from direct bookings, it is an important challenge to tackle head on.
If your rates are not consistent across all platforms, visitors will typically go for the lower cost option, usually via an OTA, leaving you to pay a sizeable chunk in commission on top of the lower fee.
It's not just OTAs that you have to be mindful of however. It also pays to keep rates consistent with other competing hotels. Price too high, and you're effectively sending customers to a similar hotel website with lower rates. Price too low, and you're sending out the wrong message about the quality of your hotel. Keep rates consistent however, and it's the quality, rather than the cost, that will do the work for you in attracting new bookings.
You Aren't Paying Attention to External Reviews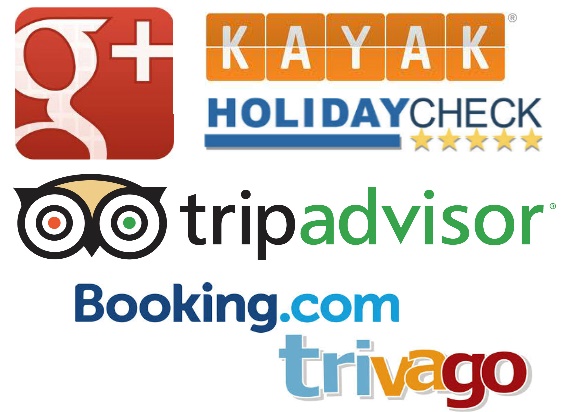 Speaking of external websites, third-party travel review sites like TripAdvisor can play a much bigger role in the success of your hotel than you may have first thought, especially if those sites contain negative reviews.
The fact is that these reviews can play a large part in influencing the decisions of potential guests, not only as a result of what the review itself says, but also by the way you respond to it.
We all know, for example, that a negative TripAdvisor review paints a less than flattering picture of our hotel. That's bad enough, but by ignoring it or arguing against it, you're sending out the message that you don't actually care much about the experience your guests have.
By monitoring those reviews, responding appropriately and promising to look into issues where it's right to do so, you tell potential guests that not only are you deeply invested in their experience, but that you're continually striving to improve to make their stay as near to perfection as possible. Do that, and the message you send to customers if that their stay will be a positive one, a message far more likely to increase bookings than simply ignoring third-party reviews altogether.
You're Not Actively Responding on Social Media
When we talk about external sites, we're not just talking about the review sites and OTAs. Today, a large percentage of your enquiries and reviews are likely to come through social media sites like Facebook, so it pays to play an active role in responding to questions and comments from both existing and potential guests via those platforms, too.
Adding this one simple task to your marketing team's schedule could do more to improve conversion rates and drive traffic to your hotel website than anything else, resulting in a serious return on your investment in social media.
Your Booking Engine Isn't Easy to Access or Use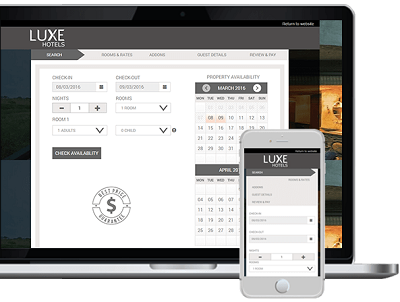 More than anything else, the primary purpose of your online presence is to generate revenue by encouraging customers to book a stay directly online. So it simply makes sense that your website should be doing everything to make that process as easy and efficient as possible.
This includes placing the front-end of your booking engine directly on the homepage in a prominent, visible place. You will also want to be sure that it can be accessed directly on each individual sub-page, albeit in a way that is neither overwhelming or forceful.
At Pacific Infotech, our hotel website design team have worked with a number of clients to incorporate a booking tool directly into the side bar of each page in a way that draws the visitor's attention directly to it without coming across as too pushy or detracting from the main page content.
You Don't Have an Effective SEO Strategy in Place
Despite what some may tell you, Search Engine Optimisation (SEO) still plays a critical role in the success of any website, but don't be mistaken by thinking that all you need to do is add in a few keywords and call it a job done.
The truth is, that SEO which is badly done has the same effect as having no  SEO in place at all; it limits the amount of people who will:
Find your website
Use it book a hotel room.
One of your key priorities when it comes to increasing the number of direct bookings you get through your online presence should be to take a long, hard look at your existing SEO strategy (or lack thereof), consider its effectiveness, and make the appropriate changes.
If you're not sure where to start with that, spending time with a hotel internet marketing consultant who knows both your industry and proven SEO strategies can be a real game changer for your business.
You Haven't Clearly Identified Your Unique Selling Points (USPs)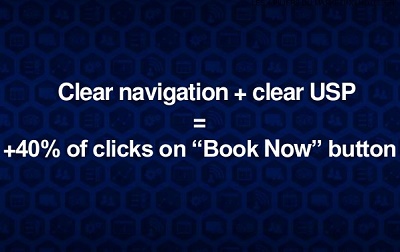 Speaking of content, the messages that your text, images, and videos deliver about your hotel can really make or break the success of your website.
Yes, a smooth, functional, and attractive design is all well and good, but if that beautiful design is only showcasing poor quality content which doesn't address and promote your USPs, your booking figures are likely to remain low.
You already know your hotel is great, but what is it that you offer that no other hotel can? Is it the prime location? The excellent facilities for business travellers? The world class service?
Give people a reason why your hotel is the only one for them, and watch those bookings start to increase.
You Haven't Told Your Visitors to Book
Though it might be entirely obvious to you that the point of your website is for guests to make bookings, that doesn't mean that it isn't worth pointing this out to your visitors.
Adding a clear, concise, and compelling Call to Action (CTA) to your homepage and other important pages can be very effective in prompting your visitors to take action – in this case by booking a hotel rooms.
CTAs have been proven to be a powerful tool in increasing online conversion rates, and are an essential part of successful hotel website design.
Need more advice on hotel internet marketing? Searching for hands-on help with building a mobile responsive website for your hotel? Contact Pacific Infotech online to arrange your free consultation, or call now on 020 3137 6707.