The London IT company your business can rely on to help you make
the most of your technology
Isn't it about time your IT infrastructure stopped slowing you down and actually started helping you overcome the challenges you face in your business?
Isn't it about time you enjoyed greater efficiency and lower costs for your technology, along with the peace of mind that comes from knowing your mission-critical systems are always in safe hands?
If so, then it's time you met the business technology experts at Pacific Infotech, the leading IT consultancy in London.
Working with businesses throughout the UK, we combine our years of industry experience with up-to-the-minute expertise on the latest innovations in business technology.
Bringing the two together, we provide a vast range of IT solutions, each one tailored to make an immediate impact on your business whilst providing the easiest, most cost-effective way to achieve your long-term goals, whether those goals include improving productivity, increasing revenues, or simply cutting the costs of your day-to-day IT support.
Client

Testimonials
I have had the pleasure of working with Pacific InfoTech on various and extensive IT and Digital Marketing assignment for a considerable number of years...

Read MoreDirector of Hotels & Leisure

Henley Homes

We have a great partnership with Pacific Infotech. Their dedication to improve our IT environments are evident in all aspects of our work...

Read MoreSilver Kang

General Affairs Manager

"Pacific Infotech have been there whenever we needed then. They have always been quick to react to our needs and have consistently delivered a quality service...

Read MoreDan Dickinson

IT Director, SACO
How We
Work
Working with one of the top IT companies in London has never been easier.
The moment you pick up the phone or contact us online, we put our tried-and-tested process to work in producing the results you need.
Transforming Your Infrastructure
Round-The-clock Monitoring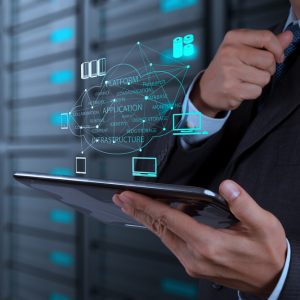 Understanding your goals and priorities helps us to help you.

Before lay so much as a single cable or install a single app, we spend as much time with you as you need to be completely happy that we've understood what you need from your technology.
Empowering Your Business to use
Modern Technology to its Full Potential
Specialising in bespoke IT solutions for the hotel and hospitality industry, Pacific Infotech have spent the past decade working with businesses like yours to transform their infrastructure and generate a bigger return on their investment in technology.
Whether it's slow-performing servers cutting into your productivity, or the lack of 24×7 IT support your business needs to meet the needs of your customers, we work with you to identify where your existing infrastructure is currently harming your business more than it's helping.
We then recommend and implement IT solutions London businesses like yours can trust to help you do what you do best:
Deliver exceptional value for your customers.
These solutions could be a brand new cloud hosting solution with Microsoft Office 365 to eliminate the damage caused by your physical servers and turbo-charge your productivity.
They could be a brand new hotel website with integrated Search Engine Optimisation to bring in more direct online bookings and increase sales.
They could even include access to IT support consultants 24x7x365 so that you're always well-covered no matter what time of the day or night it may be.
However you chose to transform the way your business utilises technology, you can guarantee that everything we do for you is done in accordance with our own core values and beliefs.
Call Pacific Infotech now on 020 313 76707 to discuss your business IT support needs, or contact us online to arrange your free, no-obligation consultation.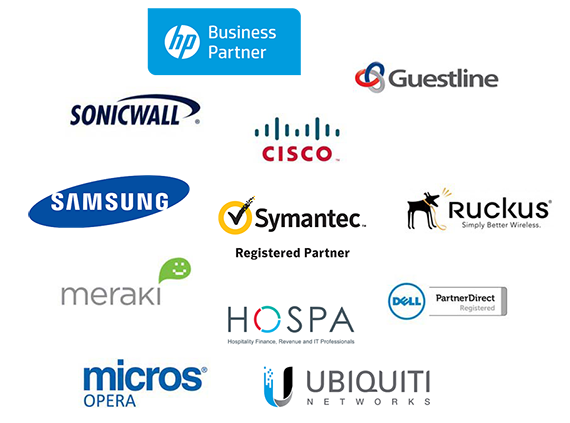 Industry Leading
Technology
Pacific Infotech partner with world-renowned technology brands so that we can put the most effective and efficient tools to use in helping you to overcome challenges and grow your business. Here's just some of the globally recognised brands we work with.