Managed Web Hosting
Solutions
Fed-up of subpar performance from your existing web hosting provider? Looking to grow your online presence without compromising on load speeds or server uptime? Look no further than our managed hosting solutions.
We provide managed hosting services, which are higher in cost when compared to Unmanaged hosting. Search Google for web hosting for example, and you'll likely find unmanaged solutions from as little as £2 per month. Yet the difference between managed and unmanaged can often mean the difference between success and failure of your web presence, especially when you're relying on limited in-house resources to successfully manage a high-traffic site.
Our managed hosting solutions are priced depending on the size of your website, with large corporate brands and vast online stores typically costing more than small brochure sites with just a few pages.
We consider the level of traffic you receive and the type of activity taking place on your site. Take online market place Amazon for example, where huge numbers of visitors and high levels of user activity mean 100% uptime and powerful server performance are of critical performance. These requirements typically cost more than the needs of a small business looking for a hassle-free way to develop a corporate identity online with minimal budget.
When you talk to us about your managed hosting needs, we'll work with you to determine the best solution for your business to help you make the most of your budget.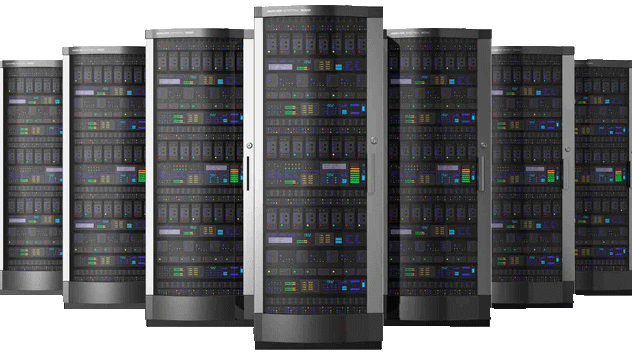 Move Your Web Presence to the Cloud
with Pacific InfoTech
At a time when pretty much everything we do is done online, your customers expect nothing less than the very best from your web presence. They expect your sites and applications to be up and running 24/7 without a moment's downtime, all the while delivering the kind of lightning fast loading speeds which ensures those customers can instantly access your products or services.
Powered by our UK based data centres and with our dedicated IT specialists doing all the hard work for you, our high performance, cost-effective managed hosting services make the perfect solution for both small and large scale UK businesses alike, with at least 99% uptime guaranteed.
For a free consultation and no-obligation quote, contact Pacific Infotech today on 020 313 76707
Pros & Cons of Managed & Unmanaged Hosting Service in the Cloud
Technical Know-How
With unmanaged hosting, your service provider only provides you with login information and access to your control panel.
The rest is up to you, and without at least a fair level of technical know-how, handling your hosting account can be complicated and confused.
With a managed service, all you need to do is sit back and relax, safe in the knowledge that your service provider is taking care of everything for you.
Shared Space
Unmanaged hosting accounts are generally placed on shared resources, say on a server with 500 or 1000 sites all using the same bandwidth, storage, and other resources. Whilst this does allow service providers to keep their costs low, it's hardly ideal for your website. Sharing resources with many other sites often results in unexpected down time, and can negatively affect your website performance. With a managed hosting service provider, you're assured a smooth functioning of your website with 99% uptime thanks to each server has being setup to power only a small number of sites.
Support Package
The low cost of unmanaged hosting can often prove to be a false economy when you start to consider the added expense of paying for support packages.
In the case of technical errors, such as those relating to scripts, forms, Content Management Systems (CMS) and the like, your service provider will charge a fee via their support ticketing system to fix these problems.
With managed hosting, you're guaranteed a website that functions flawlessly 24/7, with no extra fees for support or maintenance.