Web Design
for Hotels
Develop an effective online presence for your brand with hotel web design, integrated SEO and online marketing strategies from Pacific Infotech's online marketing specialists.
With scores of competitors and literally countless websites all competing for the attention of your target demographic, making sure that your business stands out from the crowd online poses its own unique challenges.
If often meets turning a myriad of ideas, concepts, and plans into an effective website which meets both the expectations of your customers and the needs of your business to generate a significant return on your investment.
At Pacific Infotech, we empower business like yours to overcome those challenges by offering web design for hotels which not only presents a positive, professional image for your brand, but does so in a way that leads to high levels of traffic, engagement, and conversions.
To discuss your hotel web design needs, contact us online today, or call now on 020 313 76707.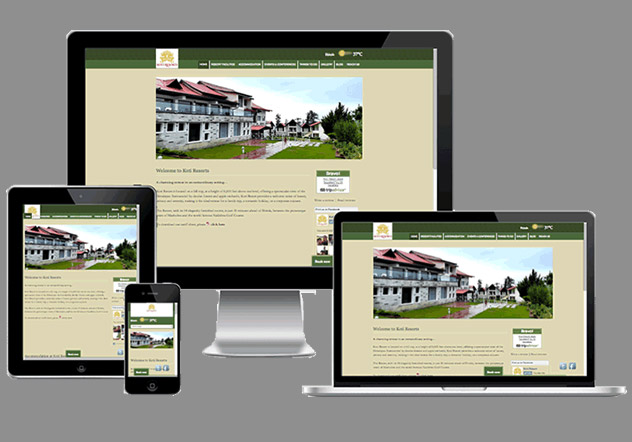 Hotel Web Design with Search Engine Optimisation (SEO) Integration
As part of the initial planning stages, we'll discuss with you whether your project requires a fully integrated SEO strategy to help you attract visitors and convert those visitors into paying customers.
It's important to know this right from the outset, as web design for hotels with integrated SEO requires a completely different approach to those where SEO is not a priority.
With the latter, we can focus simply on delivering top quality design and captivating content, resulting in a quicker turn-around from initial concept to final launch. With the former, we'll work even closer with you to make Search Engine Optimisation the very foundation of your new project.
Whichever option you choose, you're guaranteed an efficient service, 100% unique design, and a finished website guaranteed to achieve the results you need.
Web Consultancy for Redesigns and New Projects
Whether we're redesigning your old, outdated website to better reflect modern design standards and incorporate new functionality, or building a brand new project from scratch, our web consultants in London work with your business to create a powerful, high performance web presence which -depending on your requirements- can include any of the following:
Simple corporate identity
Either a brand new design created by our team, or full integration of your existing logo and design based on current brand guidelines.
Web Design for Hotels with Booking Engine
Bespoke Functionality and Features
Ready to start developing your online presence with an effective, responsive website from Pacific Infotech's web development team? Contact us online today to arrange a consultation, or call now on 020 313 76707.