Disaster Recovery Services

London
Protect your business' IT infrastructure with a comprehensive IT Disaster Recovery Plan from Pacific Infotech, complete with 24/7 support and 100% uptime guaranteed.
Experts report that almost 50% of businesses never reopen following a disaster. Of those that do, less than 30% are able to keep going for more than two years.
With complete business continuity management from Pacific Infotech's London IT consultants, your company doesn't have to be one of them.
Create your IT Disaster Recovery Plan for business continuity with Pacific Infotech. Enjoy 24/7 support and guaranteed 100% uptime by calling us now on 020 313 76707.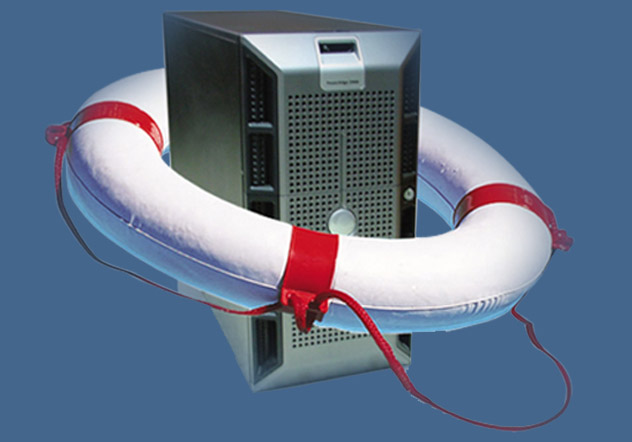 Why Choose a Disaster Recovery Plan from Pacific Infotech?
With regular, pro-active maintenance, the majority of network, hardware, and security failures can be avoided. Yet no matter how much you take care of your IT infrastructure, there are some disasters that no amount of planning could ever predict, let alone prepare for.
From natural disasters to security breaches, data theft, and unexpected hardware failures, your company's vital technology is up against some serious threats.
Without an adequate business continuity strategy in place, any one of those threats can have a hugely negative impact on your ability to operate. With your network offline or your data stolen, you lose hours of productivity, revenues, and the trust of your customers.
That's to say nothing of the legal matters facing your business should private customer data fall into the wrong hands.
With an IT disaster recovery plan from Pacific Infotech, you enjoy the peace of mind that comes from knowing you and your business are thoroughly safeguarded against the majority of common disasters, and that, should the worst ever happen, you'll be back up and running in no time with minimal impact on your business.
What's Included in Your Business IT Disaster Recovery Plan
Our London based IT consultancy works across the UK to protect businesses like yours from vulnerabilities in your infrastructure.
We carry out a full assessment of your existing technology which is then used in creating a fail-safe contingency plan to protect your valuable hardware, software, and data from theft, natural disasters, and other potential threats.
As much as possible, we recommend solutions which avoid a single point of failure in your IT infrastructure, so that you can remain operational even if a single piece of hardware fails.
Depending on the nature of your business IT infrastructure, your cutting edge hyper v disaster recovery solution could include the following:
Putting a secondary backup internet line in place, along with automatic failover setup.
Utilising a High Availability Firewall Pair, so that if your primary firewall fails, a secondary firewall can automatically take over without disruption
Having HyperV failover clustering in place. This enables you to run all critical servers as Virtual Machines (VM) floating in the cluster instead of a single physical server, resulting in zero downtime even in the case of a server failure.
Using Storage Array Networks (SANs) to centrally store data and using both dual RAID controllers and multiple RAID volumes to guarantee complete redundancy
Running multiple switches in pairs
Having a secondary Domain Controller in place
Utilising redundant power supplies for all server and storage hardware.
Creating a Multi-Tier Backup arrangement to create local backups of all files, folders and entire Virtual Machines, with additional copies uploaded up the cloud on a daily incremental arrangement. In the case of a server failure, your VM can be restored quickly from either the local or cloud-based backup.
For a full consultation and free quote on business continuity management and IT disaster recovery for your business, contact us online today or call now on 020 313 76707.