Hotel
PMS Solutions
Deliver personalised, world class customer service to your guests with a number of the industry's leading software solutions for hotel booking systems.
Wherever you're based in the UK, no matter whether you're a single, small hotel or a large, nationwide chain, our hotel booking engine solutions can be tailored to suit both your needs and your budget.
For a free demonstration of any of the hotel property management systems listed below, or to obtain a fully comprehensive quote, contact Pacific Infotech online today, or call us now on 020 313 76707.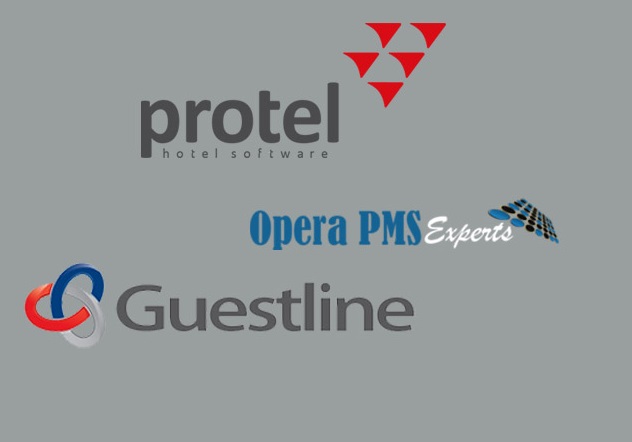 Best-in-class Hotel Property Management Systems from Industry Leading Providers
The customer service delivered by your hotel staff can make or break your reputation. Get it right, and you're on the road to rave reviews, repeat bookings, and the kind of word-of-mouth marketing that no amount of money can buy. Get it wrong however, and the consequences are barely worth thinking about.
Yet with so many demands on the time of your front-of-house staff, delivering world class customer service is often a challenge all of its own.
With a bespoke hotel property management system based on next generation cloud technology, you'll empower your employees to work more productivity and efficiently, resulting in the kind of first class experience your guests will remember for all the right reasons.
Partnered with some of the hospitality industry's top software developers, our hotel IT consultancy offer hotel property management systems which enable your business to attain maximum occupancy at your most profitable rates, seven nights a week.
Guestline Integrated Hotel Management Software Solutions
A full suite of hotel booking software designed to help you maximise hotel occupancy, total revenues, and overall efficiency of your operations. Integrated with the Guestline distribution platform, the web-based system supports live online booking for both single-site hotels and multiple properties, as well as offering all of the following features:
Automated confirmations
Reservations and Live Online Booking
Sales ledgers
Financial reports
Occupancy reports and assessments
Support for multiple languages and currencies
Rate management solutions for maximum RevPAR (Revenue Per Available Room)
Easy integration for mobile, EPOS, smart TVs and other hotel technology
Business Analysis reporting
Support for multiple-property hotel chains
Full PCI compliant payment methods.
For full details of the Guestline hotel property management solution, see: https://www.guestline.com/products/operational-solutions/rezlynx-pms.html