Free
IT Health Check
Is your business' IT infrastructure costing you more money than it should? Could you be saving time on server maintenance by switching to a cloud solution? Are you well protected against security breaches and other potential disasters? There's only one way to find out:
Take Advantage of Free IT Health Check Services from Pacific Infotech
From server maintenance to desktop software, operating systems, and physical hardware, our complete IT health check leaves no computer, cable, or critical application untouched, guaranteeing the most comprehensive review possible of your entire IT infrastructure. When we're finished, we'll provide you with a complete report containing our recommendations and expert advice on how your business can reduce your IT spend whilst simultaneously increasing the efficiency, security, and performance of your technology. Book your free IT Health Check service online today, or call Pacific Infotech now on 020 313 76707.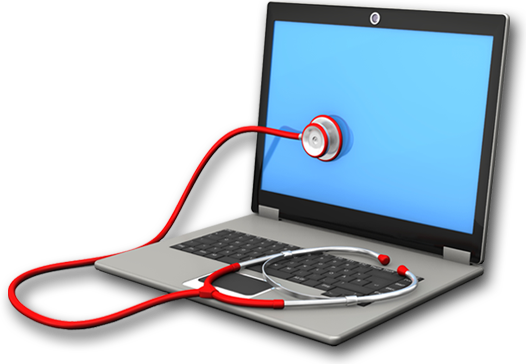 Why Book an IT Health Check?
In today's fast paced, high-tech world, your hardware, software and IT networks lie at the very heart of your business.
So to keep your business flourishing, it pays to invest in regular server, hardware, and desktop maintenance, as well as carrying out a full review to ensure your system is as healthy as possible.
Fail to do so, and you'll soon find that your systems, software and networks gradually begin to slow down, eventually grinding to a halt that could cost you thousands, not only in repairs and replacements, but in lost business as a result of your unexpected down time.
What's Involved:
As part of our comprehensive IT health check, our expert consultants visit you on site to carry out a full and thorough assessment of your entire infrastructure, including:
Security and Disaster Recovery
We'll assess the condition of your desktop machines, servers, and other critical hardware. We'll also advice on how to increase the lifespan and efficiency of that hardware such as investing in a regular server maintenance service. Where suitable, we may also make expert recommendations on installing new equipment at your premises.
IT support
Is your existing IT support provision adequate? Are you well covered for emergencies and for out-of-hours IT issues? Our complete assessment will find out.
Making the Most of Your Free IT Health Check Service
Once our IT consultants have completed their review, you're free to do whatever you choose with the results, and are under no obligation to work with Pacific Infotech on resolving any of the issues nor making any of the improvements recommended in our report.
That said, we would of course welcome the opportunity to talk with you about our findings, and about how we can help you to improve the efficiency and security of your IT whilst at the same time reducing your costs.
Book your free IT health check service online today. Or, to find out more, call Pacific Infotech now on 020 313 76707.