IT Support
Cost
Get the best possible return on your investment with industry-leading IT support from Pacific Infotech.
From the servers that lie at the heart of your infrastructure to the desktop machines you use to deliver the exceptional customer service your business is known for, technology plays an essential role in every aspect of your business.
Yet keeping that mission-critical technology performing at its optimum best without having a serious impact on your budget seems like an impossible challenge.
The IT support costs charged by most companies you've spoken to are far beyond what any business of your size should expect to pay, whilst you simply don't need enough support to justify the expense of hiring a full-time member of staff.
There is a third option:
Outsourcing your IT support to Pacific Infotech.
At Pacific Infotech, we offer not only a range of flexible payment options to suit businesses of all sizes, but also industry-leading prices for outsourced IT support designed to guarantee value for your money.
Explore our website for full details of all our services, or contact us online today to arrange your free consultation and discover just how easy -and affordable- it is to outsource your IT support to Pacific Infotech
You can also speak to our team right now by calling us on 020 313 76707.
Client

Testimonials
I have had the pleasure of working with Pacific InfoTech on various and extensive IT and Digital Marketing assignment for a considerable number of years...

Read MoreDirector of Hotels & Leisure

Henley Homes

We have a great partnership with Pacific Infotech. Their dedication to improve our IT environments are evident in all aspects of our work...

Read MoreSilver Kang

General Affairs Manager

"Pacific Infotech have been there whenever we needed then. They have always been quick to react to our needs and have consistently delivered a quality service...

Read MoreDan Dickinson

IT Director, SACO
How We Determine Your
IT Support Costs
Whether you're a small business or a growing enterprise, our customised plans and Pay-as-You-go support services ensure that you only ever pay for exactly what you need, no more, and no less.
The price of IT support for your business depends on several key factors including:
With Pacific Infotech, you really do get more for less. Our IT support prices are based on a per-user basis. The more users you add to your plan, the less your per-user cost, meaning even greater savings.
IT Support Prices
That Won't Break Your Budget
We believe that your technology should never cost you more money than it helps you to make.
From your behind-the-scenes servers to your front office computers, every part of your infrastructure should be empowering you to deliver the kind of outstanding service that leads to repeat customers and, as a result, increased revenues.
So if you're paying over the odds for your IT support, it's time to make a change.
When you work with us, we take saving you money on your IT infrastructure seriously, and combine our cost-effective prices with the option to chose between an ongoing monthly contract or ad-hoc assistance delivered on a Pay As You Go Basis.
Call Pacific Infotech now on 020 313 76707 to discuss your business IT support needs, or contact us online to arrange your free, no-obligation consultation.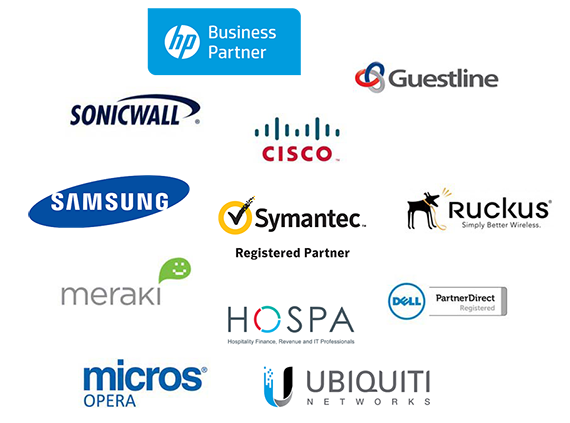 Industry Leading
Technology
Pacific Infotech partner with world-renowned technology brands so that we can put the most effective and efficient tools to use in helping you to overcome challenges and grow your business. Here's just some of the globally recognised brands we work with.