Are you making the most of your hotel music system? Chances are, there's still more you could be doing to really use your hotel's audio technology to its full potential.
Indeed, though many of the businesses our hospitality IT specialists have worked with in the past may be using their system to create a certain ambiance in their lobbies and other public spaces, we've found that those very same businesses aren't always aware of just what their hotel music system is truly capable of.
This is inspite of the fact that music has been proven to be successful in improving the hotel experience for guests. According to MusicWorks, a research initiative looking into the positive impact of music, as many as 75% of hotel guests surveyed said they enjoyed hearing music in hotel lobbies, restaurants, and public spaces. Of those, 78% agreed that it made them feel calmer and more relaxed.
MusicWorks also found that at least 61% of regular hotel guests were more likely to purchase food and drink from a hotel when they head music they liked, whilst 55% of business guests prefered to meet with colleagues or clients in hotel spaces were music was playing.
Whilst this is certainly good news for those who are already using their hotel's audio technology to their full potential, what about those of you who could be doing more?
Don't worry, we've got a few ideas. Here, Pacific Infotech explore five unique ways to use your hotel music system that you may not have already thought of.
1: Subtle upselling and advertising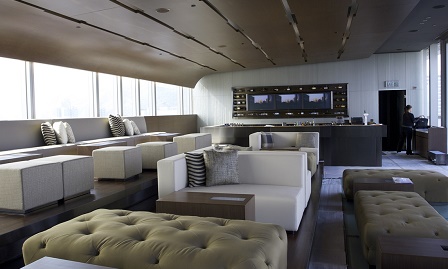 Let's be honest, bombarding your guests with a slew of announcements promoting your latest special offers, promotions, or upsell packages is only going to result in unhappy customers and poor reviews. However, that's not to say you can't do this sparingly and subtly.
Perhaps once or twice per day, you could use your hotel music system to announce the night's menu specials in your hotel restaurant, or details of any special, repeat booking deals you're currently offering.
2: Use Curated Playlists for Individual Hotel Areas
You may already be playing music within your hotel, but so far this is limited to a single playlist pumping through the speakers of every public space. Whilst it may be better nothing, it certainly isn't as effective as using specially curated playlists tailored to enhance the environment of an individual area.
Take your on-site gym for example, where guests are likely to prefer something uptempo to keep them motivated during that morning workout. Or how about your restaurant, where a relaxing, classical music playlist on your hotel music system is likely to create the perfect ambiance for the occasion.
3: Tailor Playlists for Special Occasions
You've got a big wedding come up at your hotel, so isn't now the perfect time to start looking at your hotel music system to start coming up with a special playlist that's perfect for the occasion?
What about Valentine's Day, Halloween, or even the first day of spring? How can you use music to perfectly suit a theme or occasion and ultimately leave a lasting impression on your guests for all the right reasons.
4: Add a Personal Touch to the Occasion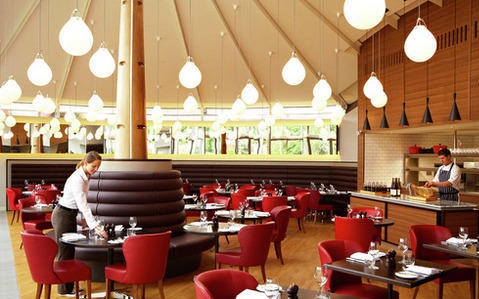 Speaking of weddings, how long would it take you to simply broadcast a congratulatory message to the happy couple through your music system, adding the kind of personal touch that guests really value?
You could even do the same thing for a big corporate conference taking place at your hotel. A simple audio greeting stating how proud you are to host Big Industry's Annual Convention could go along way in demonstrating how much you value your corporate clients, ensuring repeat bookings for future events.
5: Celebrate Those Big Nearby Concerts and Events
With a little planning and a look at guest demographics, you should have some idea whether guests are in town to watch that famous pop singer performing at the nearby arena, or to experience the big music festival taking place in your local city. After all, it can't be much of a coincidence to note that the majority of your guests happen to be of a certain age and gender on exactly the same night that there's a singer performing to that exact same demographic.
Here again, there's a unique opportunity to add value to your guests and enhance their enjoyment of your hotel by building your playlists around those big concerts. Of course, moderation is advised here, but the occasional track inserted into your regular playlist could hit just the right note with guests, increasing the chance they'll return to stay with you the next time their favourite performer is in town.
Looking to make the most of your hotel music system? Talk to the audio visual specialists at Pacific Infotech today. Call us now on 020 313 76707 or contact us online to arrange your free consultation.