By now, there should be no need for anyone to tell you about the importance of internet marketing for your hotel. With the majority -if not all- of your customers reaching you via the web, establishing an effective online presence is vital for your success in today's digitally-driven modern economy.
Yet with the web continuing to evolve, and with new platforms emerging all the time, keeping your business's online marketing strategy both up-to-date and effective is always going to be an ongoing challenge.
Luckily, help is at hand.
Today, Pacific Infotech's hotel internet marketing specialists offer their top tips on how to succeed on the web in 2017.
Make the Most of Your Google Places Listing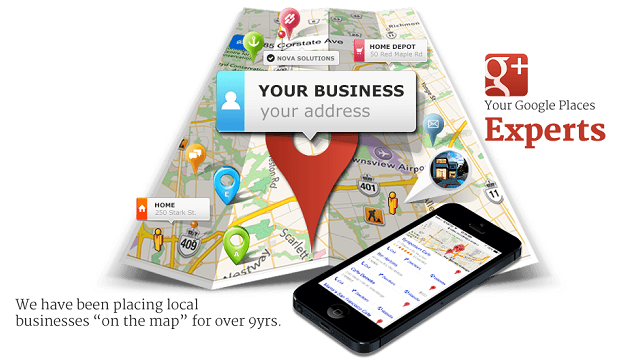 Search engine optimisation for hotels remains as vital today as it ever was, with brands going all out to win the competition for top rankings on search engines like Google and Bing.
As important as it may be to keep with the latest developments in onpage SEO elements, especially with the likes of Google frequently revamping their search algorithms, there is one thing which should take precedent over even those; enhancing your Google Places entry for maximum effectiveness.
These are the entries which appear prominently on search results for a business, outranking both paid and organic search results. Used correctly, they could make all the difference in the level of bookings and enquiries you generate through search.
If you haven't already, now is the perfect time to claim your business on Google, and add in as much information as possible -including photographs- to make that Google Places entry complete.
Use Your Online Presence to Promote Other Local Businesses, Attractions, and Events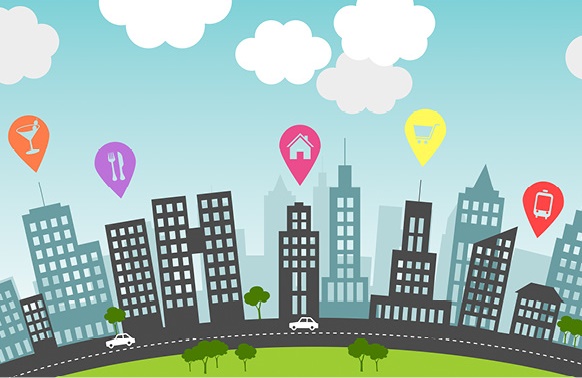 If you're doing online marketing well this year, you'll already have a blog set up as part of your hotel website, but simply having a blog and using it in a way that is likely to produce the best results aren't necessarily the same thing.
In this day and age, your customers don't want to check out your blog simply to see you patting yourself on the back and talking about how great your hotel is. Rather, they want solid, well-written content that can add significant value to their upcoming stay with you.
With that in mind, you have a great opportunity to use your blog to tell existing and potential guests about upcoming events in the local area, top restaurants and attractions, and other facilities which can help them to make the most of their stay.
Doing so results in several positives for your business:
It proves to guests that you're in an ideal location with a lot to offer
It empowers you to develop a reputation as local experts who can be trusted to offer reliable information to guests
It helps build up relationships with other local businesses which could prove mutually beneficial in the long-run.
Be Active on Review Sites
In our recent blog on improving the number of bookings you generate through your hotel website, we spoke about the importance of paying attention to external review sites like TripAdvisor and Trivago.
Such is the importance of this particular task however, that it's worth repeating here.
Ignore guest reviews, and the message you're putting out there is that you simply aren't interested in your guests nor the kind of experience they have at your hotel. That kind of image is hardly going to compel new customers to want to book with you, is it?
Instead, start playing an active role on those review sites, as well as on your social media pages.
Thank guests for positive reviews, and take your negative reviews seriously, including showing your guests that your taking active measures to address their criticisms.
Evaluate New Media Tools and Consider How They Can Be Useful in Marketing Your Hotel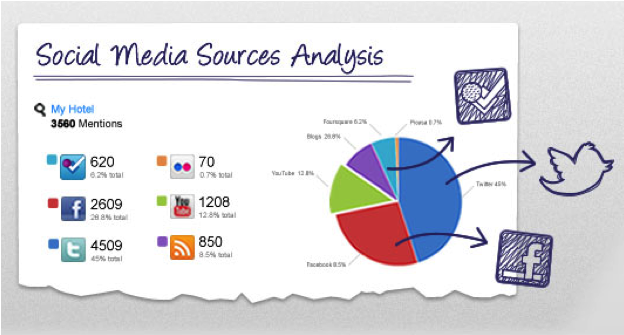 Whilst our first three tips have been rather specific, our final two look at the more general, overall picture of internet marketing for your hotel.
Even as we speak, startups are working on launching the next big online platform, whether that's a social media tool like Facebook or Twitter, a messaging app like Snapchat, or the latest in a long-line of independent travel sites.
With every new platform that emerges, and with every wave of hype that follows, it's tempting to jump on the bandwagon, lured in by the belief that you're missing out if you're not part of The Next Big Thing.
Do that however, and you only start to stretch yourself thin. After all, there's only so many hours that you -or your hotel marketing specialist- can invest on any given platform, and the more tools you have to update, the less you're able to deliver quality customer service on any given one.
Instead, it's first better to evaluate each platform on its own merit and consider how it could benefit your business.
Are the type of people who use this new tool the type of people that would be interested in your hotel? If so, it may well be worth investing your time and efforts on growing a presence on that platform. If not, concentrate on the sites, apps, and products which could have the biggest over all benefit for your business.
Constantly Review and Redefine
It isn't just newly emerging online channels which need to be reviewed and evaluated, your current internet marketing efforts should be regularly reviewed and evaluated.
This gives you a chance to look at the effectiveness of what you're doing, to look at which platforms are producing the best results and, where necessary, to redefine your campaigns in order to produce the results you need.
Need more advice or support with your hotel's internet marketing campaigns?
Talk to the experts at Pacific Infotech today. Call us on  020 313 76707 to speak to one of our team, or contact us online to arrange your free consultation.