British businesses should be looking to do more to counter the threat of cyber security according to a recent report from the UK government.
In the first National Security Strategy and Strategic Defence review produced by new Prime Minister Theresa May, cyber attacks were highlighted as one of the biggest single threats to the country, noting that the "range of threats [to] the UK has grown significantly," in the past several years.
The 39 page report, published this past December, suggests that the heightened level of cyber security threat can be attributed – at least in part- to the increasing demands placed on business IT infrastructures and society's growing dependence on modern technology.
"The UK increasingly relies on networked technology in all areas of society," the report says. "This means that we could be vulnerable to attacks on parts of networks that are essential for the day-to-day running of both country and economy."
Keep Calm and Carry On

Though the news is undoubtedly serious, especially for growing businesses who may evolve beyond the scope of their existing IT security services, it doesn't mean that now is the time to panic.
Rather, the Security Strategy and Strategic Defence review serves as a timely reminder of something all businesses should be doing as a matter of course; carrying out an assessment of existing security measures, and implementing upgrades where appropriate.
National Cyber Security Centre
For the government's part, the first stage of their own 'upgrade' was rolled out late last year, when Chancellor Philip Hammond earmarked £1.9 billion to invest in defence against cyber attacks.
The investment was announced following the launch of the country's National Cyber Security Centre (NCSC), a multi-million pound centre with offices in London and Cheltenham.
Officially opened in October, the NCSC's primary purpose is to streamline cyber security work throughout the government, and to ultimately reduce the level and number of risks to the UK's IT infrastructure.
Speaking at the Cyber Security in Healthcare event last September, the NCSC's Deputy Director of Digital Alison Whitney, said that the organisation will:
"Bring together all the key organisations under a single organisational umbrella to provide better support and bridge the gaps between government, industry and critical national infrastructure."
Cyber Security for Small and Medium Businesses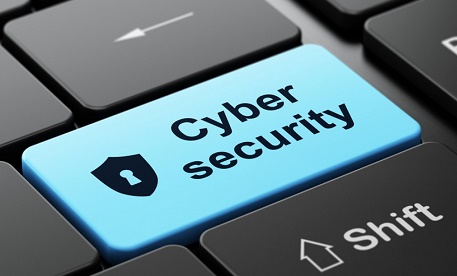 Whilst the NCSC may be dealing primarily with serious, large-scale threats to the UK government's infrastructure, that's not to say that British businesses can afford to ignore the warning given by the National Security Strategy and Strategic Defence review.
Even the slightest of vulnerabilities in a company's information technology could have far-reaching consequences.
Again, this is particularly pertinent to those businesses who have outgrown the kind of IT security services they employed in their earliest start-up days. Just because those services provided more than adequate protection at the beginning, the growth rate of some businesses may mean that this is no longer the case.
For business owners, this may mean that now is good time to consider investing in added network security, in better malware protection, or in re-evaluating the way they monitor for security breaches.
It may mean implementing new policies governing the use of removable media such as CD discs and USB drives, or revising their existing data backup and recovery strategy.
Whatever it means for businesses individually, for the country as a whole, it means there's never been a more crucial time to prevent against cyber-attacks than right now.
Are you concerned about your business' IT security? Pacific Infotech can help. Contact us online to arrange your free consultation, or call now on 020 313 76707.