Samsung

Hotel TV Technologies
State-of-the-art hospitality TV solutions from Pacific Infotech, in partnership with the world's leading Smart TV brand.
In today's interactive, on-demand society, guests are increasingly expecting more from your hotel's in-room entertainment packages. They expect the latest shows and blockbuster movies, not to mention access to a variety of information and games. With Samsung hotel TV technologies installed and maintained by London's leading hotel audio visual IT consultancy, your business can deliver all that -and more- at highly affordable prices. Each of our hospitality TV solutions are tailored to suit your requirements, with prices based on the number of installations and the level of package you require. For a full consultation and free quote, contact Pacific Infotech online today, or call us now on 020 313 76707.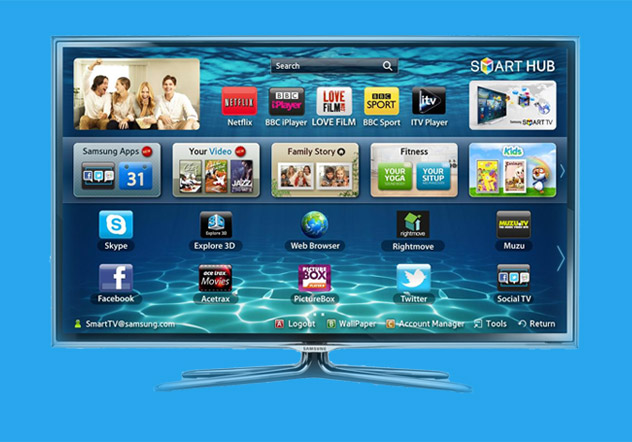 Why Choose Samsung Hotel TV Technologies from Pacific Infotech?
Our London IT consultancy work with hotels across the UK, empowering your business to deliver state-of-the-art in-room entertainment guaranteed to increase customer satisfaction.
Partnered with Samsung, the industry leader in smart hospitality TV solutions, we offer full provisioning, deployment, and 24/7 support for two key products:
Samsung LYNK SINC
SAMSUNG LYNK REACH
For more details, or to obtain a free, no-obligation quote, call Pacific Infotech today on 020 313 76707 or contact us online now.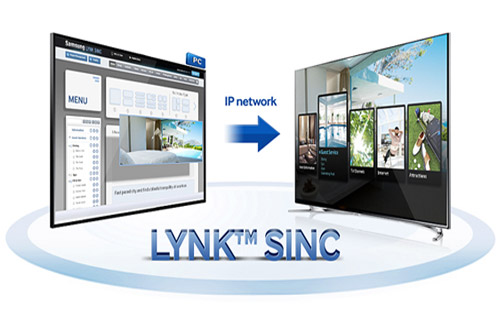 An all-in-one solution for connecting guests with a full range of multimedia, entertainment, and online services, Samsung's LYNK SINC 3.0 empowers your hotel to serve guests with more in-room entertainment options than ever before.
With gaming, movies, online applications, social networking and a variety of live, on-demand and catch-up television services available, not to mention full integration with your existing Hotel Property Management System for efficient delivery of guest services, LYNK SINC 3.30 offers a full content management solution for your hotel's smart TV services.
Maximum Entertainment at Minimal Costs and No Unsightly Equipment
Compatible with IPTV as well web services and terrestrial satellite, LYNK SINC 3.0 allows your hotel to deliver Smart TV packages and guest services through beautifully designed displays which blend in effortlessly with the contemporary aesthetic of your hotel.
By eliminating the need for set-top boxes, and using only software, a LAN cable and desktop server to power each Samsung display, you not only reduce the cost of equipment and installation fees, but also avoid cluttering your guest rooms with more equipment than is necessary.
Samsung LYNK SINC 3.0 also includes all of the following features:
Customisable UI (User Interface) to reflect your hotel's branding
Seamless integration with your hotel's PMS (Property Management System), allowing you to offer a range of guest services through in-room smart TVs
Easy remote management of single or multiple displays
Guest Messaging feature for alerts, reminders, or advertising
Option to customise your hotel's channel list