Wouldn't you agree that one of the biggest challenges you face in your business is keeping up with new technology?
Sure, you understand the need to keep up if your business is going to remain competitive, but the truth is this:
You just don't know where to start.
Just when you've got your head around remote working and cloud backups, everyone starts talking to you about cloud migration and the benefits of Microsoft Office 365.
Here's the good news:
It isn't as complicated as you might think.
With a little know-how and a simple office 365 migration guide, you'll be soon making the most of Microsoft's groundbreaking cloud productivity suite.
Today, you're going to gain that know-how and finally understand everything you ever wanted to know about migrating to Microsoft Office 365.
Ready? Let's get started.
What is Microsoft Office 365?
The short answer is this:
Office 365 is all the Microsoft productivity tools you know and love, based in the cloud.
The longer answer, is that Office 365 is a subscription-based cloud productivity suite that enables users to work anywhere, from any device, via a range of pioneering business tools.
How Office 365 Migration is Guaranteed to Save You Money
You know all that money you've been spending on repairing and maintaining your business servers?
Start thinking of a better use for it.
Because Office 365 is in the cloud, you're running on Microsoft's servers, meaning they take care of all the upgrades and maintenance for you.
It gets better:
All that time your business IT consultants were spending on rolling out important software and security updates?
Forget about it. Microsoft do that automatically, your specialists are free to spend more time on business growth projects.
Pay Only for What You Need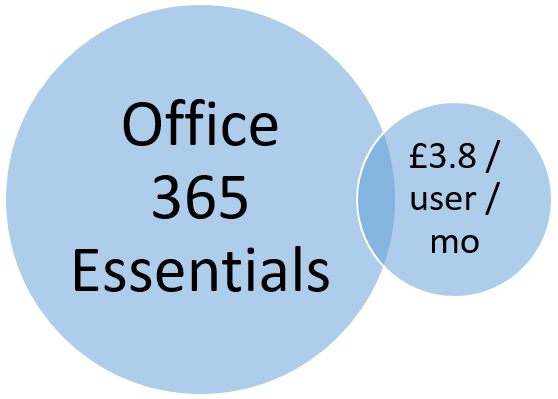 Tired of paying over the odds for expensive Microsoft software licenses?
When you move to the cloud with 365, those days are behind you. Instead, you pay a small, monthly subscription per user, so you only ever have to shell out for what you really need.
In other words:
Another way that moving to Microsoft in the cloud can help your business save money.
What Apps Are Available?
When you migrate to Office 365, you'll have access to all the applications you're used to, including:
Word
PowerPoint
ExCel
OneNote
Access and Publisher (available via local install only)
There's more:
It also includes a host of tools designed to help businesses communicate and collaborate.
These include:
Skype for Business web conferencing
OneDrive for Business
How Will My Domains Be Affected?
OK, so this is where it gets complicated, but bare with us:
There are a couple of ways that you can make sure your domains aren't affected by Microsoft 365 migration.
This is the easiest:
Use a simple process known as partial redelegation. This basically hands over the responsibility of managing email and web hosting to Microsoft but keeps the ownership of those domains with your business.
Trust us, it's an effective approach, and one any Microsoft Certified IT specialist will be able to help with.
What Will I Need to Ensure my Office 365 Works Effectively?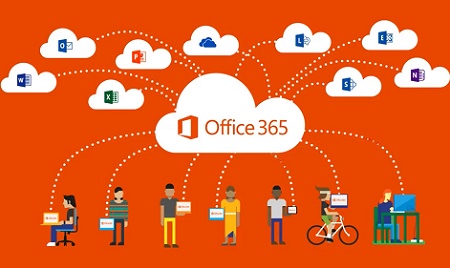 Here's some more good news:
If you've already using IT to run your business, you'll have everything you need to get started.
Basically, anyone with a device and an internet connection can use 365, which is partly why it's so popular.
To really make the most of your migration however, you'll want to ensure you've got the following:
Solid, Reliable Connection
Remember:
You'll be accessing your files and applications via the cloud, so the last thing you need is for a poor internet connection to cut the legs off your productivity.
Planning to move? Now might be a good time to think about upgrading your business broadband.
Safe, Secure Backup
Creating a secure, offsite backup of your vital data is always a good idea, but even more so if you're moving to the cloud.
You want to be sure that said data is always available and well protected, even if there's a problem with your connection, your hardware or even in the unlikely event that something should happen at Microsoft.
Hands On Support From Microsoft Certified Business IT Consultants
Enjoying the benefits of Microsoft's cloud productivity tools may be easier than it seems, but working through the Office 365 migration steps does require some level of IT expertise.
That's where we come in:
At Pacific Infotech, our Microsoft Certified IT consultants specialise in carrying out effective, efficient cloud migration services which empower your business to really make the most of modern technology. For a free consultation, contact us online today, or call now on 020 313 76707.