You can barely take a turn in the tech world these days without running into someone espousing the virtues of migrating to a cloud solution. Yet when it comes to your business, you still haven't made the move.
Don't worry, you're not the only one. Over the last several months, Pacific Infotech's cloud services team have been contacted by an increasing number of business owners looking to gain a better understanding of the benefits, requirements, and processes involved in migration.
Which brings us to today's article.
Here, we've taken the answers to some of the most common questions we get asked about migrating to the cloud, and put them together into one complete guide containing everything you could possibly want to know about making the move for your business.
What is The Cloud?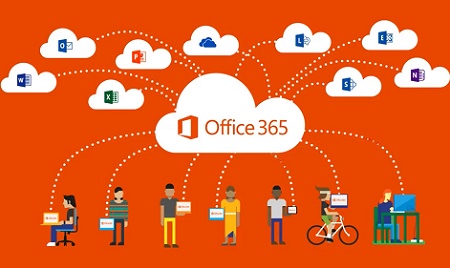 Let's start with the basics shall we? When we talk about 'The Cloud' we are talking about a network of servers hosted by a third-party which store data and applications.
Rather than accessing the programs or files your business needs via your own computer hard drive, you access them 'from the cloud' via an Internet connection.
Each server in the cloud network is likely to be set-up for different functions, with the added advantage that no individual server is solely responsible for one job – so if one fails or slows down, another picks up and operates in its place. This ultimately results in greater reliability; a cloud server rarely -if ever- 'goes down' in the way that a physical server does, simply because there is no single, physical server upon which the whole operation is dependent.
What Are the Main Benefits of Migrating to a Cloud Solution?
Improved reliability isn't the only advantage you'll gain by making the move. We could -and indeed, have- spend an entire article talking solely about the benefits of cloud migration.
For the full article, read Five Biggest Benefits of Migrating to Microsoft Office 365.
Don't have time for that right now? Not a problem, here's just some of the main reasons why more and more businesses are moving to cloud services.
Lower Costs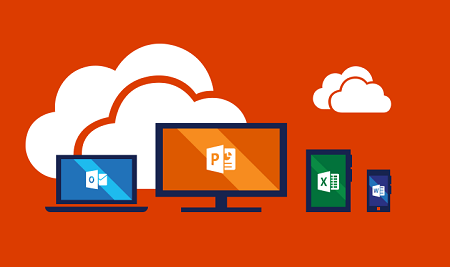 If there's one primary factor driving most business owners' decision to migrate, it's the costs.
Migrating to the cloud means eliminating the costs involved in buying and maintaining physical hardware, whilst the scalable nature means a business will only ever pay for what they actually use.
Improved Remote Working
After cost, the biggest advantage to businesses is the increased flexibility. With a cloud solution, all you or your employees need to work is a device with an internet connection. You could be in the office, at home, on the train en route to a big conference, anywhere.
Providing you have a solid connection, you'll enjoy the same levels of speed, performance and reliability that you'd enjoy if you were still handcuffed to a desk, working from a physical server.
Better Disaster Recovery for Less Cost
Barely a week goes by here at Pacific Infotech that we don't find ourselves talking about disaster recovery, that's just how important it is.
Smaller businesses who may not have the resources available to invest in a high-end solution can use cloud-based applications to enjoy enterprise level backups without requiring enterprise level investments.
Is it Secure?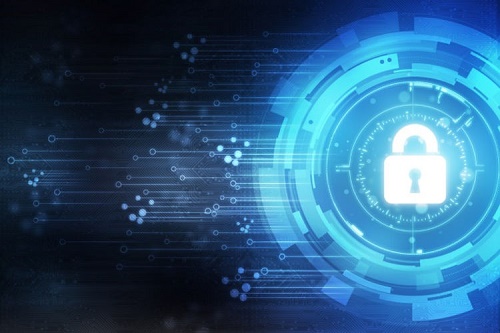 More secure than you might think. Given the nature of cloud services, it's not surprising that some people are still cautious of using them to store confidential or sensitive information.
The good news however, is that much as the cloud allows for enterprise-level backups, it also provides small businesses with access to the kind of security features usually reserved for high-level organisations like Microsoft, Google, and Apple, especially if you're using those particular services to work in the cloud.
Along with service providers like Amazon -whose own Amazon Web Services remains one of the biggest cloud companies in the world- these companies understand that in order for their platforms and tools to be successful, they need to address security concerns, and have invested heavily in order to do so. As such, there exists a real argument that for some businesses, the cloud is likely to be even more secure than their own physical hardware.
What Do I Need to Do to Migrate to the Cloud?
Again, this could be an entire article all of its own, but for the sake of brevity, here's a quick run-down of the very basics:
Complete an Audit of Your Existing IT Requirements
Prior to cloud migration, it's a good idea to plan properly by first considering what you'd actually need from your new services.
Some things you might need to think about include:
What applications you will need to run
Data storage requirements
How many users will need access to applications and data.
Pacific Infotech's cloud services team can advise you on other aspects you may need to think about in advance.
Find the Best Tools for the Task
Now that you know exactly what you need from the cloud, it's time to start looking around for the best solutions for your business. It might be that you choose Microsoft Office 365 for its vast range of productivity, communication, and collaborative working features, along with a small investment in Adobe Creative Cloud your design or marketing teams, and other services on a need-to-use basis.
Again, your business IT specialist will be able to make suitable recommendations based on your exact requirements.
Consider Pre-Migration Training Needs
You're moving to the cloud to improve productivity, so the last thing you need is for your staff to be spending the first hours, days, or weeks following a migration learning how to use your new applications and systems.
That's why it pays to consider any training needs you and your employees may have, and to address them before the migration is carried out. That way, staff can get right to work on the first day following a successful migration, with minimal downtime.
Plan a Suitable Time to Migrate
Even for smaller businesses, migrating to the cloud isn't simply a case of hitting a button or flicking a switch. To do it properly requires some level of downtime for your business, which is why most prefer to schedule cloud migrations for evenings and weekends.
As part of your planning, you should also make provisions for informing staff about the unavailability of your system.
Need more advice or guidance on migrating your business to a dedicated cloud solution? Talk to the experts at Pacific Infotech by calling us now on 020 3137 6707. Alternatively, contact us online today to arrange your free, no-obligation consultation.