So, the results of your latest customer satisfaction survey are in. Guests love the style and design of your rooms, and your in-house restaurant is earning rave reviews, but when it comes to your hotel's wireless internet provision, things look less than promising.
Guests are so furious about the poor performance and slow speeds that hotel WiFi access is the biggest cause of complaints for your entire business, a fact well reflected by the ever-increasing number of angry guests your front-of-house staff are dealing with on a daily basis.
Reflecting on these complaints, it's clear you need to do something to address them, but what exactly?
As with any challenge your business faces, it's best to first look at the source of the problem and determine exactly why guests are complaining about hotel WiFi. By doing so, you'll be fully empowered and informed to make the best decision about what changes you need to make in order to turn complaints into glowing reviews, and finally eliminate this one sore spot on your otherwise perfect record.
Below, the hotel IT support specialists at Pacific Infotech examine the main reasons why your guests are likely to be unhappy with the level of internet access they enjoy at your hotel, and what you can do about it.
Wireless Internet is No Longer a Luxury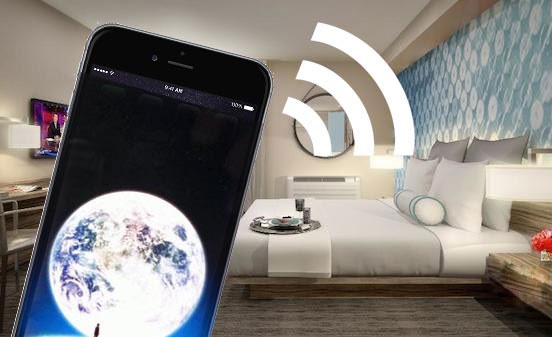 Once upon a time, perhaps the promise of complimentary WiFi access certainly was seen as an added luxury you could use to persuade guests to stay with you. Perhaps you were among the first trailblazing hotels to offer such a service, eliciting the envy of neighbouring businesses and forcing other hotels in your area to keep up pace with you.
At the time, your hotel's wireless internet solution was actually ideal for the task at hand; offering a speedy, reliable service to the handful of guests who logged on sparingly, often only for a few short minutes to check travel information or fire off a quick email.
So, what went wrong? Simple:
Customer Demands Have Outgrown Your Expectations
In our experience, we've found that when many hotels initially invested in a wireless internet solution, they never quite expected that online access would play such a pivotal role in the guest experience.
The main problem then, is that you've still being viewing hotel WiFi as a luxury, whilst most of your guests now see it as essential.
In today's always-online society, a solid internet connection is as vital to your business guests' ability to connect to the office via remote access as it is to leisure guests, who fully expect the ability -at the very least- to look up nearby attractions on TripAdvisor or share their latest sight-seeing snaps on Facebook.
The simple fact is this: Your old wireless internet solution simply isn't capable of meeting this extra demand. This brings us to our next point:
Guests Are Using Your WiFi More Often, on More Devices, for More Reasons Than They Used To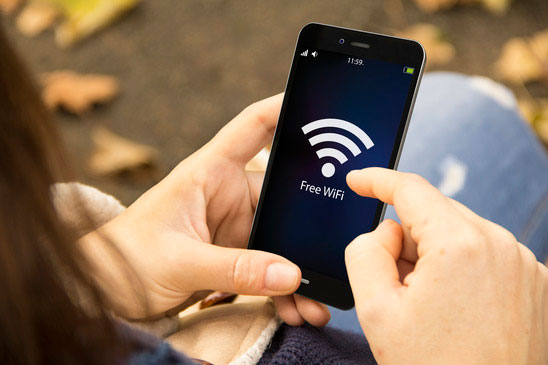 When you first installed a Wireless LAN (WLAN) Internet system in your hotel, we lived in much simpler times. Guests would likely bring a single internet-ready device -usually a laptop- with them. Such devices often had multiple in-built antennas, capable of foraging for WiFi throughout the area and providing guests with all the speed and reliability they needed to check a few emails or browse the web for a few minutes.
More often than not, that's all they used it for, logging off when the task was done and heading out to enjoy the rest of their stay with you.
Today, you'll likely find that guests arrive at your hotel armed with an assortment of WiFi capable gadgets, including laptops, tablets, MacBooks and yes, those trusty, Windows laptops.
Through these devices, they're logging on for longer, checking social media, sharing photos, watching Youtube videos or streaming their favourite content from services like Netflix and Amazon Prime.
The more guests using your WiFi at any one time, and the more resource-intensive tasks they're using it for, the more your hotel's WLAN system struggles to distribute its finite amount of resources to meet that demand.
As a result, guests find that even simple tasks like loading up a webpage take far longer than expected, and ultimately head down to your front desk to complain.
What Can Be Done About It?
As terrible as all this may sound at first, things aren't as bad as they may seem. Just because your hotel's wireless internet solution isn't capable of meeting guest demands now, doesn't mean it can't be in future.
There's more good news too, in that upgrading your system and eliminating those guest complaints isn't all that complicated, and is unlikely to cost you as much as you might think.
Scalable WiFi Solutions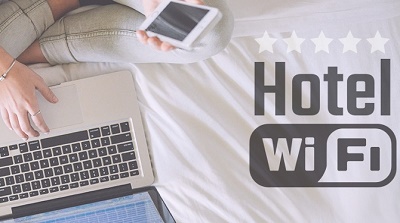 By far your best approach to begin with, is switching to a fully scalable hotel WiFi solution. This will eliminate concerns about maxing out your pre-set bandwidth limits, and about not having enough resources available to cope with busier periods. Essentially, a scalable Wifi system grows and shrinks to meet demand, increasing during peak periods, and tapering off during moments of downtime, such as the early hours of the morning when most guests are sleeping.
With a scalable solution, you only actually pay for what you need, which ultimately helps you to keep costs under control.
Create Multiple Tiers for Your WiFi Access
One problem that we haven't touched on above, is that many hotels still rely on the same WiFi source to serve a number of different needs.
In other words, back-office staff are sending emails using the same WLAN network that guests are using to watch Netflix in their rooms, the very same network that the multi-million pound organisation are also using at the same time as part of their big event in your conference room.
As such, that only places an even higher demand on your system, slowing things down even further.
By creating a multi-tiered hotel WiFi solution, you can prevent this from happening. Guests can access one tier, those booking your business facilities can access another, and your staff can use yet another. You could even charge guests a fee to access an additional tier, particularly useful if you have lots of business guests staying at your hotel.
Improved Technology
If you've had your Internet system in place for a long time, there's a good chance that, when it was first installed, your technology was at the top of its class, and did a stellar job in providing WiFi.
The problem however, is that as the years have gone on, technology has evolved to such an extent that your old routers and technology just aren't physically capable of delivering the outstanding WiFi performance your guests expect from your hotel.
With that in mind, now may be a good time to consider upgrading your hardware.
At Pacific Infotech, our hotel It support specialists recommend the innovative SmartMesh wireless technology, combined with high-gain RF signal routing and a centralised management system to maintain high levels of performance and reliability over a large area.
To find out more about upgrading your hotel WiFi system, or to arrange a demonstration of the powerful SmartMesh wireless technology, contact Pacific Infotech online today. Alternatively, call us now on 020 313 76707.