Network Upgrades and Installations

for the UK Hotels and Hospitality Industry
Hassle free, high-performance networks designed, deployed, and maintained by Pacific Infotech
Whether you're moving into a new premises and need brand new network infrastructure to provide the best possible service to your customers, or whether you're simply looking to upgrade your existing network to take advantage of the latest cutting edge technology, our Hotel IT consultancy is here to help.
Providing fully comprehensive support for Local Area Networks (LAN), Wide Area Networks (WAN), wireless and cable networks, as well as Virtual Private Networks for secure remote access, all of our hotel IT network installation and upgrade plans are tailored to suit your exact needs.
For a full quote and to discuss your requirements, contact Pacific Infotech today on 020 313 76707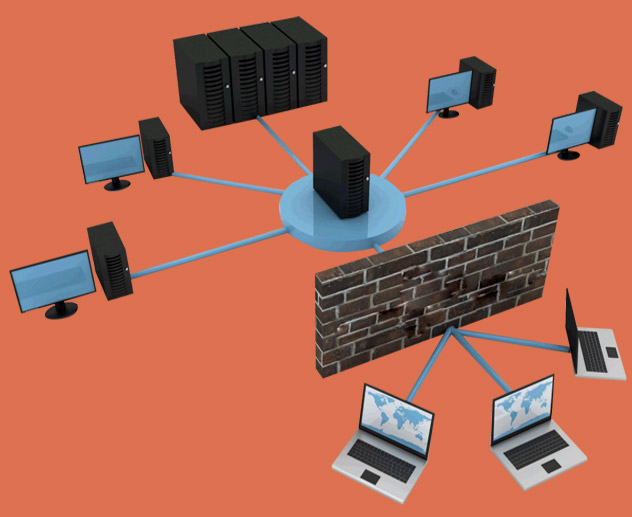 Why Use our IT Network Services?
Along with ongoing maintenance and 24/7 emergency and out-of-hours IT support, we provide a full range of installation and upgrade services including:
Full IT consultancy to help you make the most of your existing network
Planning, design, and deployment of your server/comms room
Complete design of your new network
Provisioning, planning, and installation
Full implementation
Wireless networking
Data and/or fibre optic cabling
VPN (Virtual Private Network) provisioning
Round-the-clock performance monitoring
Safe, efficient disposal of redundant technology
Simple to use control panel for remote access and management
Robust data security and IP protection
Cutting edge virtualisation technology
Single site or a multi-site operation
Whilst all of Pacific Infotech's hotel networking solutions are designed to increase productivity and efficiency within your business, there are some differences in the approach we take, depending on the size of your business.
For businesses with a single site and a limited number of remote workers, we recommend a small in-house server, combined with cloud-based email. Using a secure VPN (Virtual Private Network), remote workers can easily and safely log on to the office server, whilst a cloud based email system such as Microsoft Office 365 provides a resilient, cost effective solution for your business.
Need more advice on developing a new IT network that's just right for your business? Talk to the IT experts at Pacific Infotech today for a full network consultation.